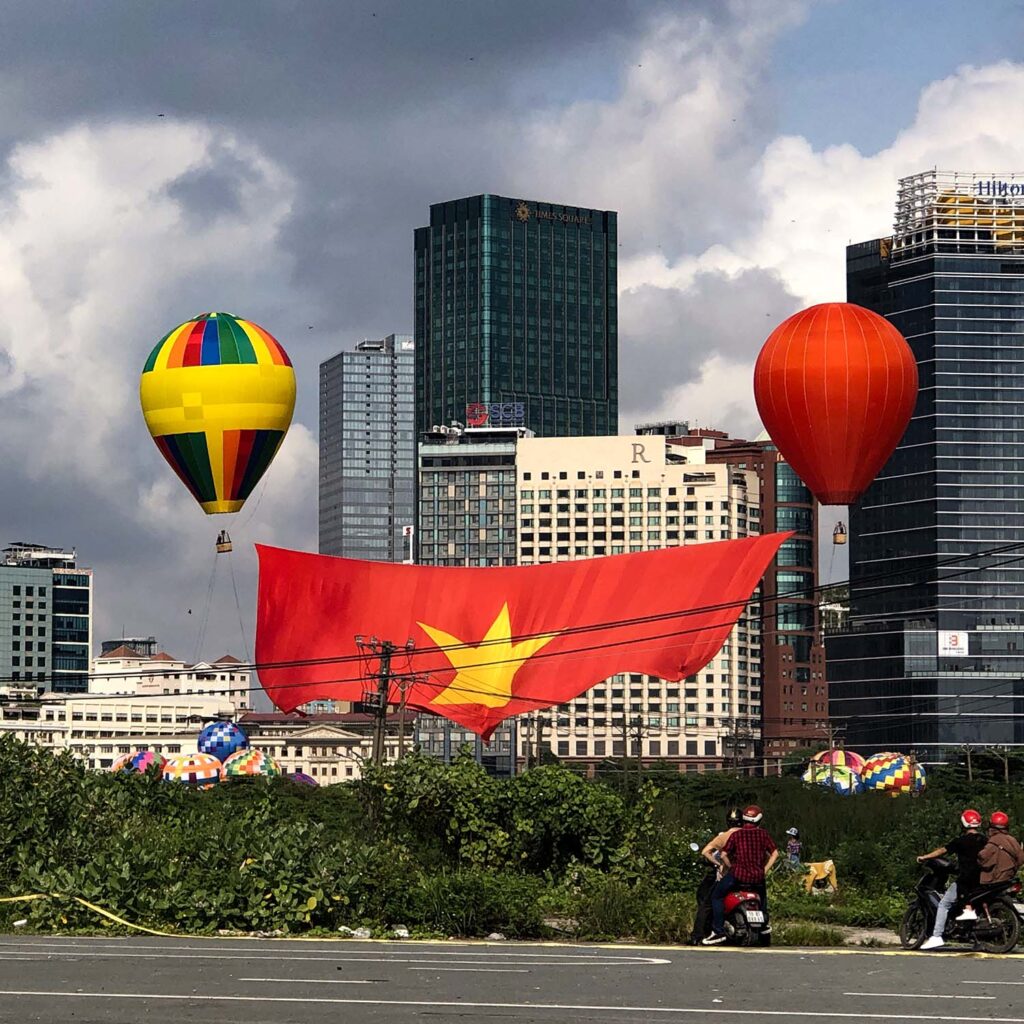 Just days earlier, Vietnam celebrated what is their Independence Day with hot air balloons raising the flag of Vietnam. It's an 'off-work' holiday and everyone enjoys time with family and friends.
"Christ has liberated us to be free. Stand firm then and don't submit again to a yoke of slavery." Galatians 5:1
When we don't have faith to take that step of the unknown—because faith is not seeing—we are living in slavery, and that has to do with fear. There is no fear in God. It is exciting when we are fully in submission to God and living in faith.
Pray these days for Vietnamese believers who are walking in faith for God to fully remind them He is a faithful God. All for His glory.