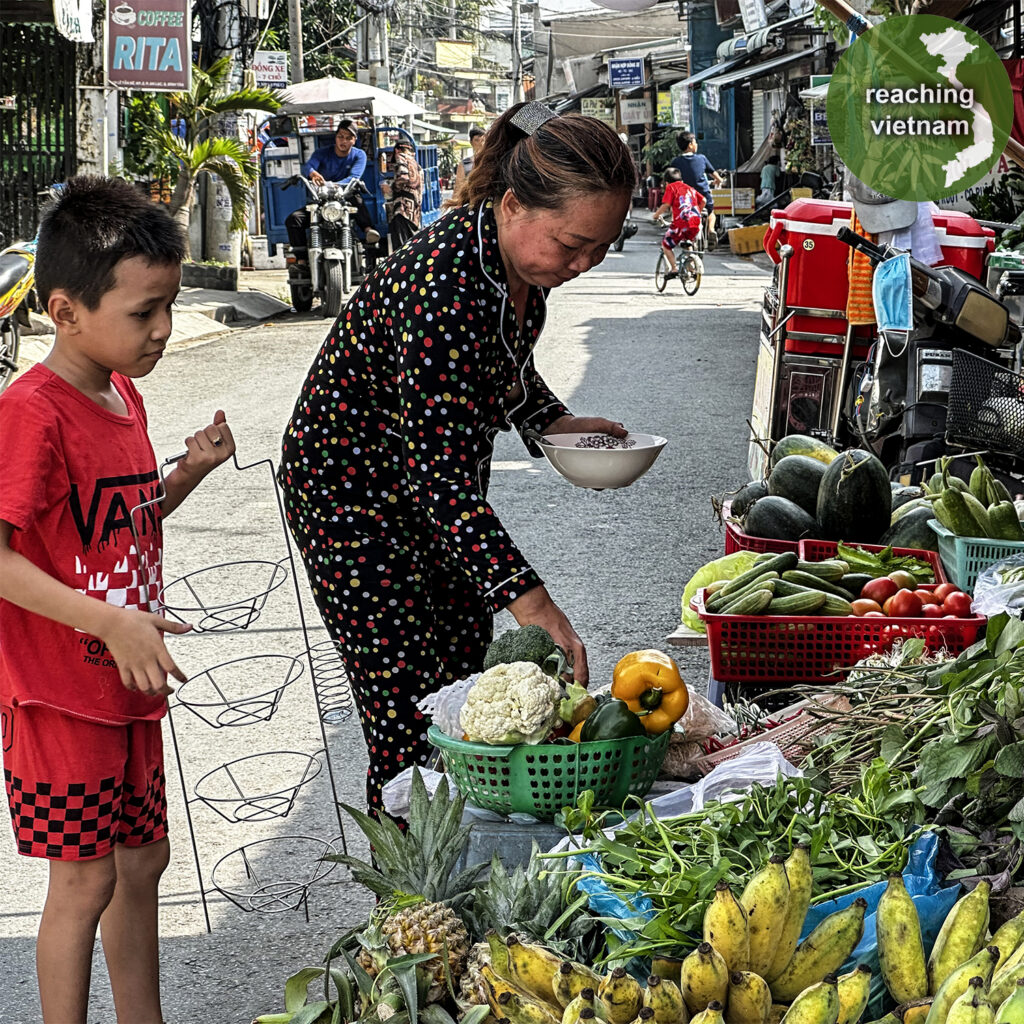 It's morning in District Binh Tan and grandma has a hand-delivered bowl of pho but needs more ingredients added to her breakfast. She walks over to the street-side market to pick up additional herbs to make her bowl perfect. It is a slow and easy pace where everyone looks out for one another.
"Don't look out only for your own interests, but take an interest in others, too. You must have the same attitude that Christ Jesus had." Philippians 2:4-5
Jesus often didn't receive love from people yet He never prayed other people would love Him, and He wasn't emotionally undone by rejection and misunderstanding. Rather, His deepest needs, as we see in His prayers were for the glory of the Father to be revealed and for His spiritual children to be protected from the evil one and united in love.
Paul, the writer of Thessalonians wrote: "So encourage each other and build each other up, just as you are already doing." 1 Thessalonians 5:11
First desire to honor and glorify God in your thoughts, words, and actions; also pray for opportunities to show love and peace to others. Yes, there is a blessing when we put God first and have a Mind of Christ in all we do.
Pray for Vietnamese to be a light to the world in their actions.