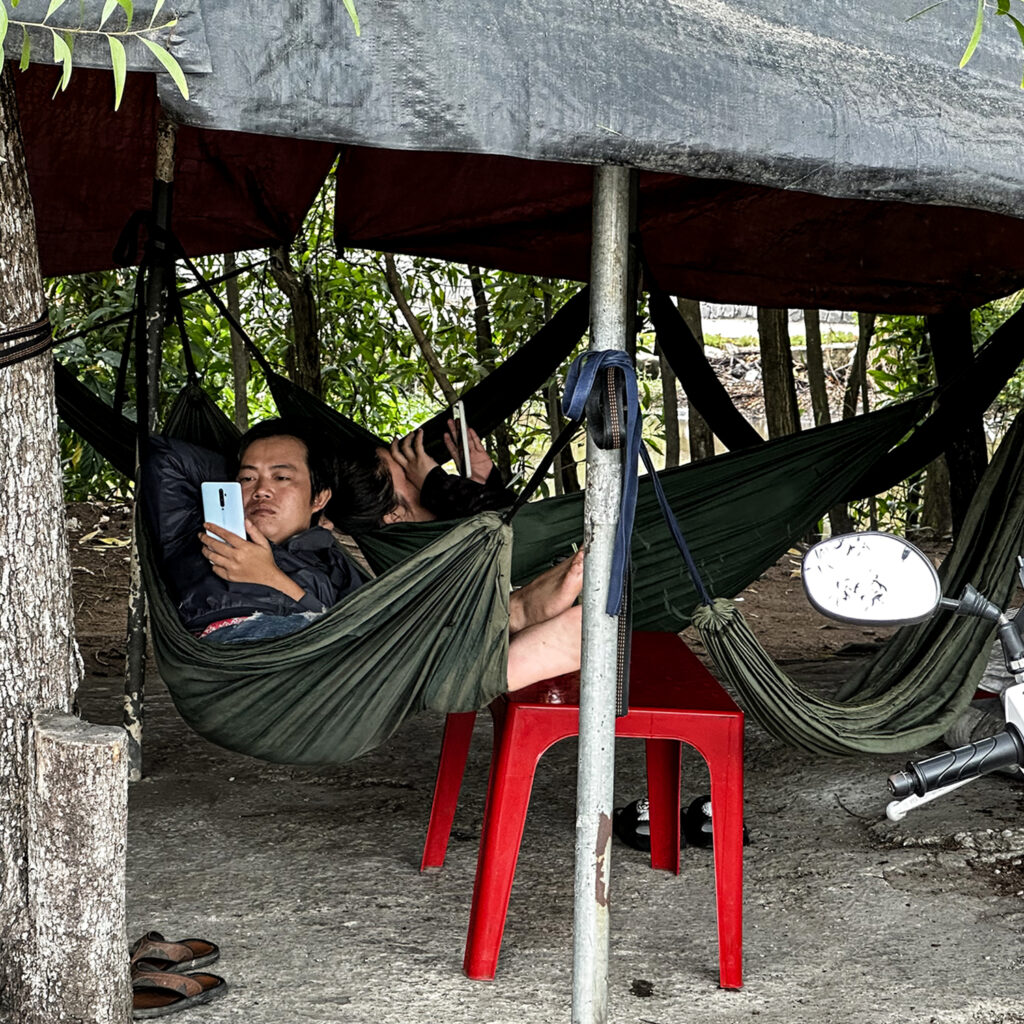 Out from the city center of Ho Chi Minh City, it is quite common to see hammocks for a break and drink areas in district Cu Chi, rest for the weary who are traveling by motorbike from rural to urban.
Life is hard. There is so much that makes us feel weary, our jobs, our parenting, our relationships, or our illnesses. Almost everything we do can at times exhaust us. But what makes us most weary are not the things we do; it's what we believe.
Our beliefs either lighten our burdens or add to them. Jesus knew this. That's why at times He would look out on the crowd of people flocking to Him, and He'd overflow with compassion, "because they were harassed and helpless, like sheep without a shepherd" Matthew 9:36. Two chapters later He was moved to tell the weary,
"Come to Me, all who labor and are heavy laden, and I will give you rest. Take My yoke upon you, and learn from Me, for I am gentle and lowly in heart, and you will find rest for your souls. For My yoke is easy, and my burden is light." Matthew 11:28-30
Yes, to us, an invitation to all. Pray for Vietnamese who are looking for rest to say, "Yes," to Jesus' invitation.