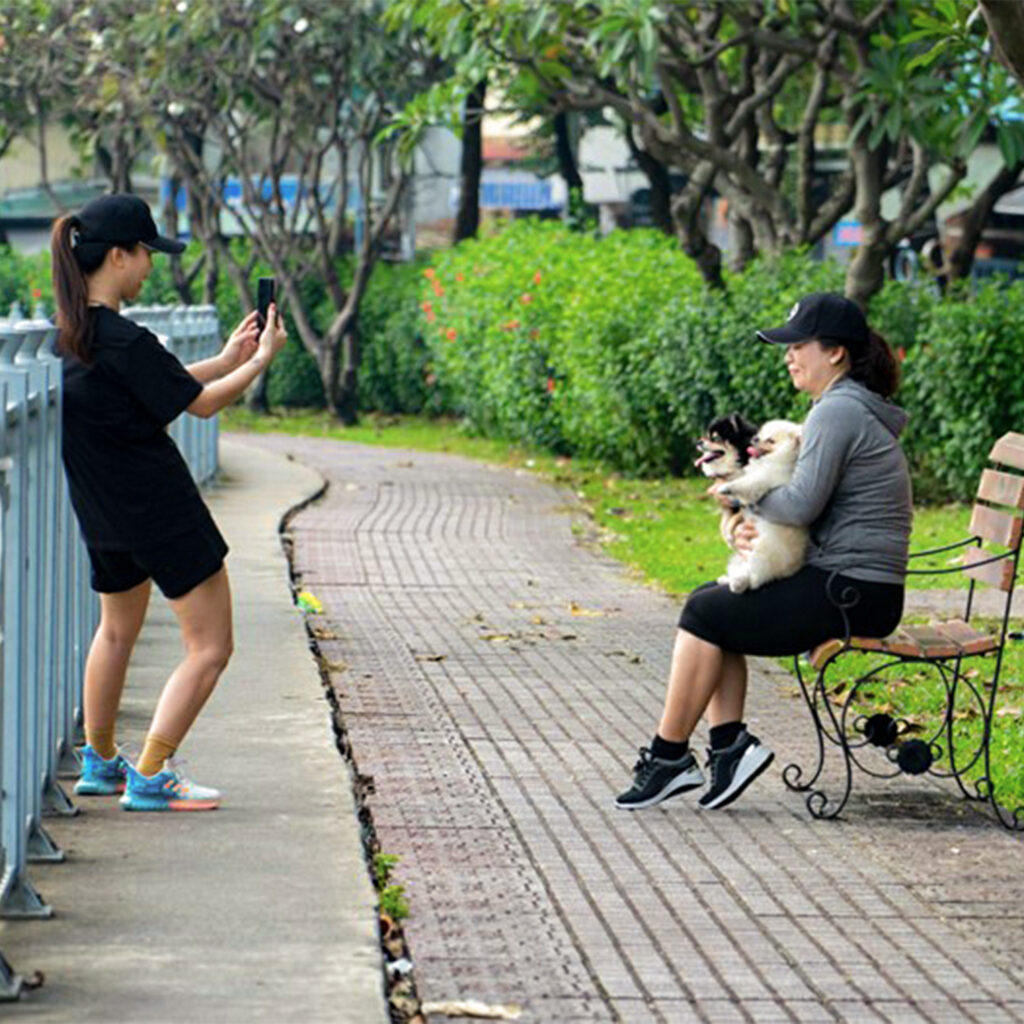 Friends sharing in our lives are something to be thankful for. Greenery and benches to stop a moment along Hoang Sa street canal bring enjoyable get-togethers.
Who are all the people you are praying for in your life right now? Encourage them by letting them know they are in your heart and prayers, as Paul the Apostle encouraged Timothy: "I thank God for you—the God I serve with a clear conscience, just as my ancestors did. Night and day I constantly remember you in my prayers." 2 Timothy 1:3
We live in a broken world where everything calls us towards selfishness and despair. We need to pray for one another and especially thank God for providing us with friends.
Pray for believers who share their testimony of God's faithfulness with their friends. Pray for Oanh who gave testimony this past Sunday and many to look to God and be thankful.