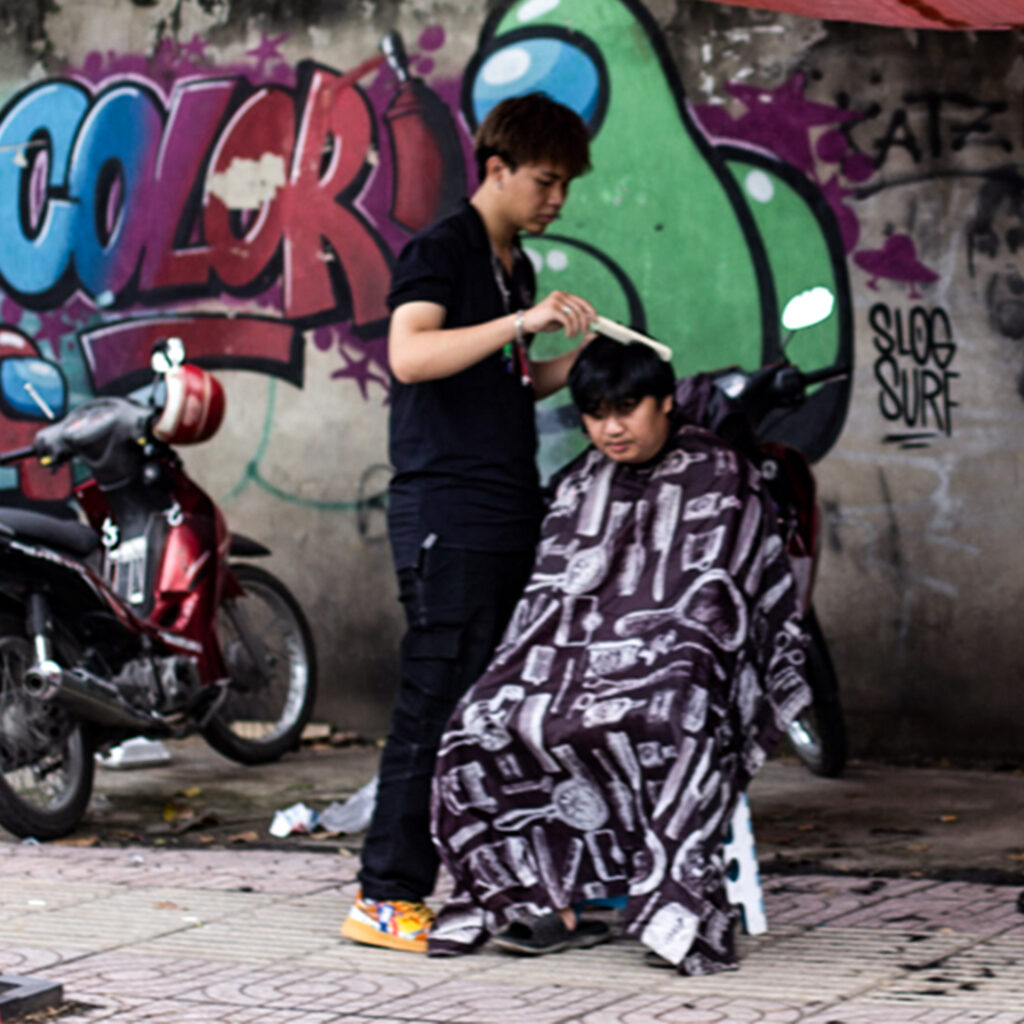 A barber on the sidewalk of Saigon offering free haircuts—what could be a better bargain.
Sometimes God surprises us with a free item or extra service and we are pleased and happy; but do we consider that a gift and blessing from Him? All good gifts are from Him. We live in a dark world that offers imitation for the real thing or takes something away from us and hurts us. When something good happens in our lives, give God credit. It will transform your thankful heart and honor Him.
"Whatever is good and perfect is a gift coming down to us from God our Father, who created all the lights in the heavens. He never changes or casts a shifting shadow." James 1:17
Give thanks for the good things in your life today. Ask God for His rich mercies towards the people of Vietnam so that they too would join in praise to Him because He deserves it.