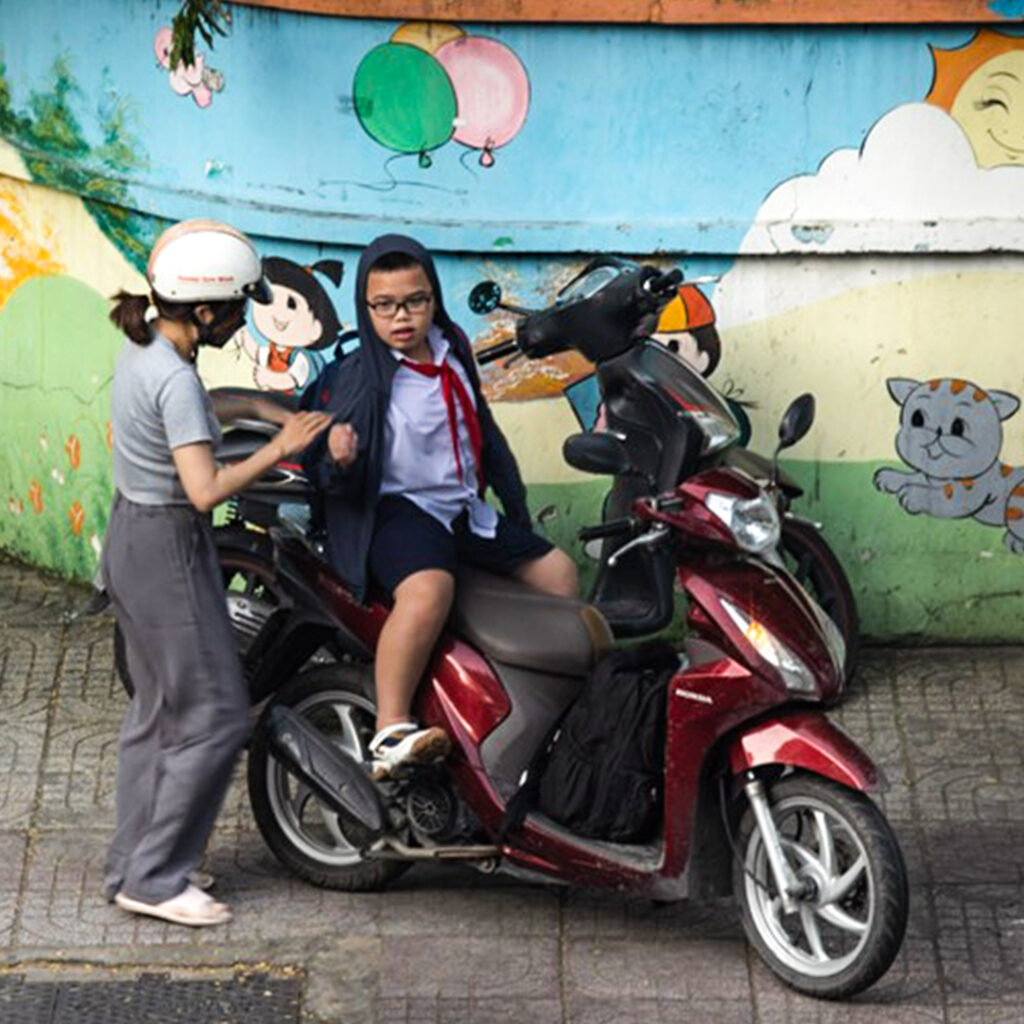 Our families and children bring happiness into our lives and we give thanks for the joy of family life. A mom drops off her elementary-age son at the start of the day. Most all students wear a simple school uniform to help level off those socio-economic levels that might otherwise isolate children without proper clothes. The day can start early for some students as they head to school as early as 7 am.
"Children are a gift from the Lord; they are a reward from Him." Psalm 127:3
"Whatever is good and perfect is a gift coming down to us from God our Father, who created all the lights in the heavens. He never changes or casts a shifting shadow." James 1:17
Almighty God, thank You that You have made our children in Your image. Your Spirit has made them, and Your breath gives them life. They are Your handiwork, created in Christ Jesus to do good works, which You prepared in advance for them to do. You have plans for their welfare, Father, to give them a future and a hope. Thank You Lord for Your steadfast love and Your wondrous works.
Pray for the children of Vietnam to have believing parents and follow Jesus.