Traditionally, Vietnamese hold their origin as a nation / people to be with Emperor Hung Vuong some fifty centuries ago.  The Hung Dynasty reportedly lasted for some 3,000 years with at least 18 identified Hung Kings.
Every year on the 10th day of the 3rd lunar month, Vietnam celebrates the "Hung Kings Festival".  This is a time when traditional Vietnamese culture and traditions are stressed with a particularl emphasis on ancestor worship.  Elaborate ceremonies are held in some temples specifically dedicated to the dead spirits of the Hung Kings.  From the worship of the spirits of these dead kings then the people are likewise encouraged to worship their own family ancestors.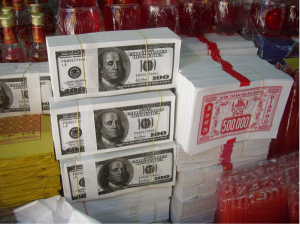 Ancestor worship is the single most pervasive spiritual practice within Vietnam.  Please pray with us that the Holy Spirit will make God known to the Vietnamese people during this time.  Pray that as the Vietnamese people seek identity, security and meaning through the worship of the dead – their hearts will be instead turned to the King of Kings and Lord of Lords.