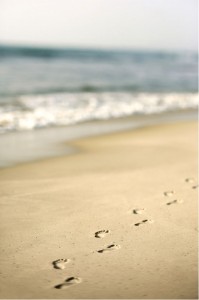 "For several years we had talked about the possibility of going to Vietnam on vacation.  For some reason those vacation plans never materialized.  Instead God called us to move our entire family to Vietnam to serve Him.  What an awesome opportunity this has been to once again be totally and completely dependent upon God with our lives and our ministry.  We don't need to know all of the answers, we are simply waiting for God to tell us what the next step is."
Adam* and Millie are no strangers to ministry.  They have been following and serving for many years.  Prior to moving to Vietnam, they and their children were blessed to join God in a mighty work seeing many people come to Christ and many churches planted to multiple generations.  In the midst of such momentum, it was pretty difficult to understand why God would call them to a new place to serve.  Still, as God made it more and more clear that He was calling them to Vietnam, they moved to join Him in the work He is doing.  Making the transition has not always been easy but with each step of faith Adam and Millie take, God provides confirmation and prepares them for the step that follows.
As Adam and Millie have taken this next step of faith, they are already seeing God's hand both in their lives and in the lives of those being touched with the Gospel.  God has blessed them to see new people place their faith in Jesus Christ and new churches start.  They have been able to encourage and disciple Believers who are going out in steps of faith themselves.
Adam and Millie are examples of those people exercising their faith to see the Vietnamese people reached with the Good News of Jesus Christ that we spoke of in the earlier post entitled, "Always trust your . . . ."  Please join us in praying for Adam and Millie and their family in this way:
Pray that God will give their family an extra measure of His grace for adapting to the culture of Vietnam and their ministry there.  Pray for cultural insight and for friends and fellowship with other Believers.
Pray for the Holy Spirit to empower their language learning and communication so that they might clearly impart the Gospel.
Pray for their protection in the spiritual warfare of Vietnam.  Pray that God will protect their hearts and their spirits and keep them grounded in His Word, daily drawing strength from God alone.
Pray that God gives them many opportunities to meet persons of peace among those to whome they share the Gospel.  Pray that God will give them much fruit as they seek to Win the Lost; Disciple Believers; and Start Churches.
*As standard practice on reachingvietnam.com, names are changed for the sake of security.