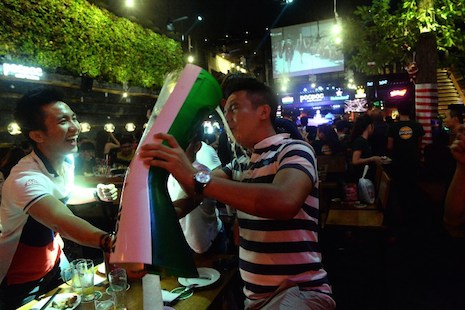 Pray for the peoples of Viet Nam and this growing issue.  Interesting article linked below from UCAnews.com, citing that one-fourth of Vietnamese men drink alcohol to a harmful level.
"Vietnam is the third-largest beer consumer in Asia, behind Japan and China, and the leading consumer in Southeast Asia, out-drinking even wealthier Thailand, according to industry figures.
The rate of beer drinking in Vietnam has increased by more than 200 percent over the past 10 years, state media recently reported, due in part to rising disposable incomes and to demographics — a million people reach the legal drinking age of 18 each year."
See the full article on UCA's site here: Vietnam's binge-drinking problem.