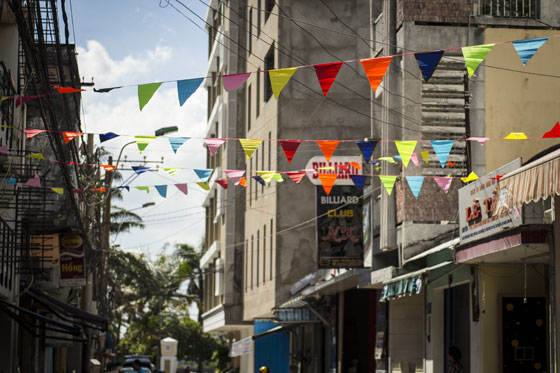 Today I spent more time exploring downtown Can Tho. My first stop was the café next door to grab a Vietnamese baguette and coffee. Like many restaurants in Vietnam, this café was open air. Even on the hottest summer days, Vietnamese aren't afraid to brave the heat in order to enjoy iced coffee with friends. On days when even a shadow is cause for rejoicing, a table in the shade and an iced drink provides an excellent respite from the heat. It is for this reason that any given street in Vietnam will have several small cafes filled with groups of friends enjoying Vietnamese coffee.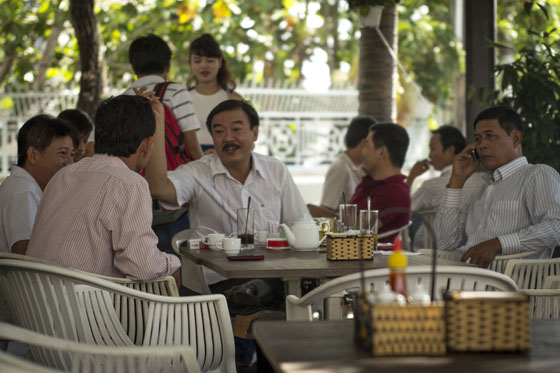 After exploring a few streets, I came across a large Buddhist temple. This particular temple was interesting in that it was five stories, with each floor devoted to different gods and idols. In the courtyard leading to the temple, there was also a tree covered in hundreds of red ribbons, with prayers hand written on each. It was very sobering to realize that each ribbon represented a person lost in idol worship and false hope.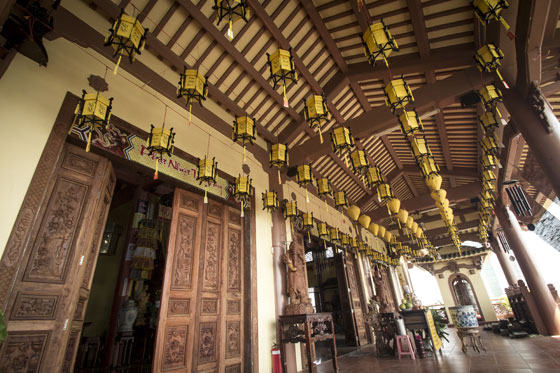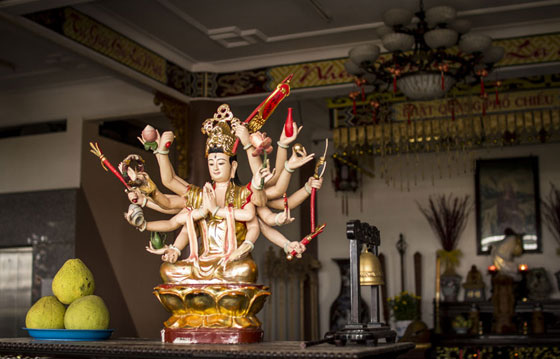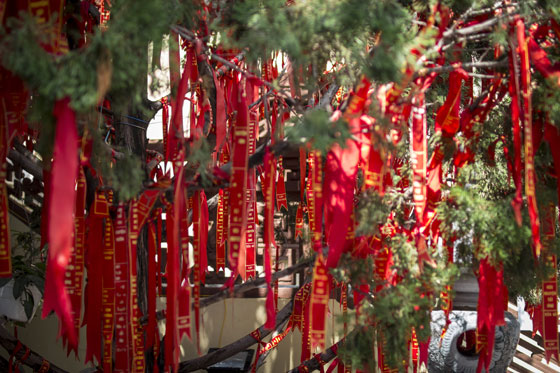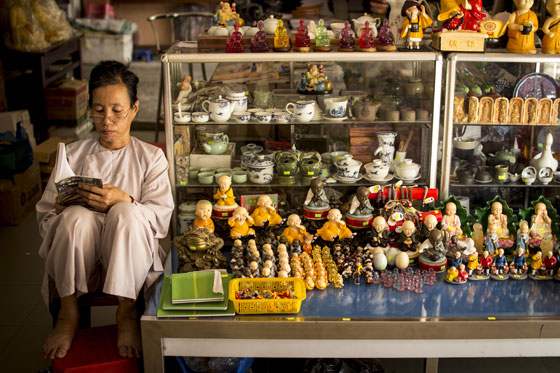 After I left the temple, I was walking along a side street when a woman greeted me and offered me a glass of tea. Never one to refuse a cold drink, I sat down with her at her table. Happy to practice her English, she told me many stories about her memories of the war.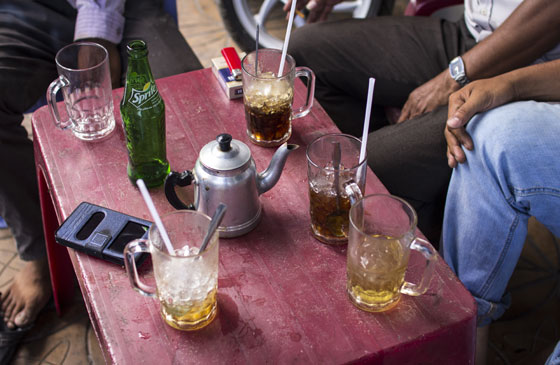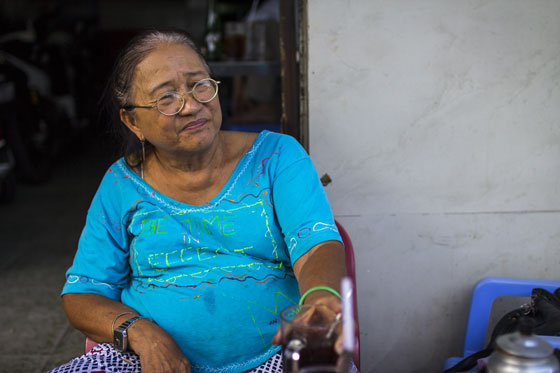 After tea, I thanked the woman for her hospitality and headed for my hotel to rest. As I passed a small alleyway, I decided to take it to see if it would be a short cut. After a few dizzying-turns, a girl motioned for me to follow her to the way out. As I reached the end, I decided I hadn't quite had enough of the maze, and headed back in to explore a little more. Just as I reached a dead end, a woman sitting in her doorway motioned for me to come inside. She offered me a seat, gave me a cup of water, and started cutting a mango for me. Around this time, a woman living next door decided to join our little party. Unable to speak each other's languages, we took turns gesturing and sharing photos in order to introduce ourselves. After a few moments, the woman who invited me in went in a back room to fetch her mother. A frail, elderly woman appeared from around the corner and took a seat on the bed. She was as mesmerized by me as I was by her. She grabbed my hands and felt my cheeks as I admired the beauty that had only increased with her years.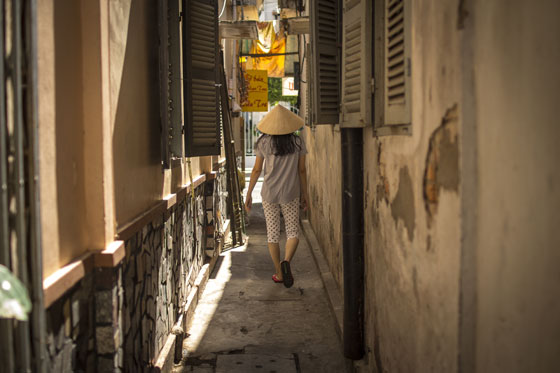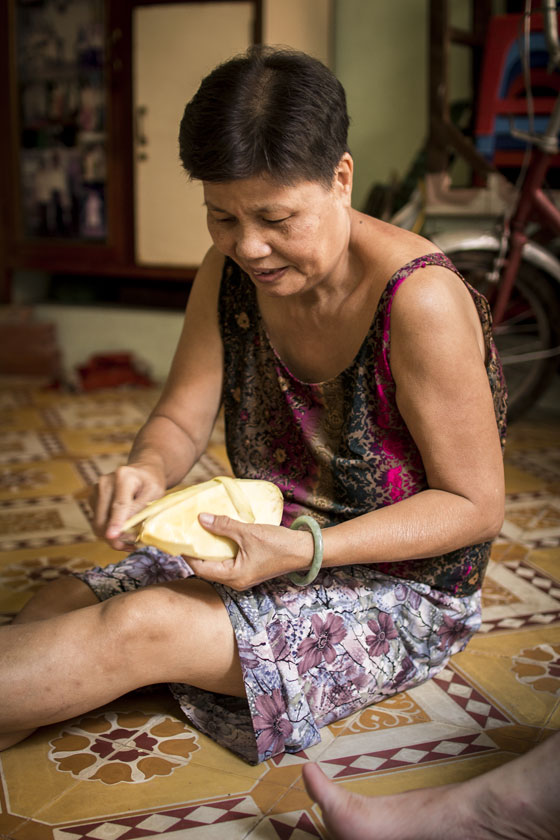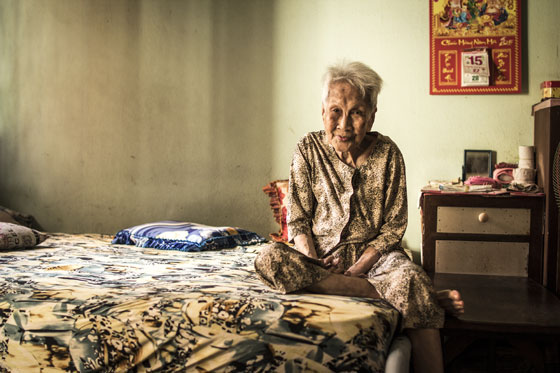 After some time with these new friends, it was time to say goodbye. As I left their home and made my way out of the alley, I was saddened by the realization that these kind people had probably had no idea what Jesus had done for them. I prayed that someday someone else would visit their home, someone who would be able to speak their language and bring the gospel of peace into their home.
Official hashtag:  #rachelsjourney
View this gallery of pictures on Flickr at https://flickr.com/reachingvietnam
Keep up with all of the Rachel's Journey posts on reachingvietnam.com at http://bit.ly/rachelsjourney and through our social media channels of Instagram, Facebook and Twitter.