After spending my first day in Sapa being shown around by a guide, I was ready to venture out on my own. I rented a motorbike, and chose a route that circled around Ham Rong Mountain, near several Black H'mong villages. The road wound its way up the mountain. To my right were homes and businesses built up the slope of the mountain, while valleys of endless rice terraces filled the landscape to my left. Words cannot describe how beautiful the views were. Just as entrancing, though, were the captivating faces and colorful H'mong villages.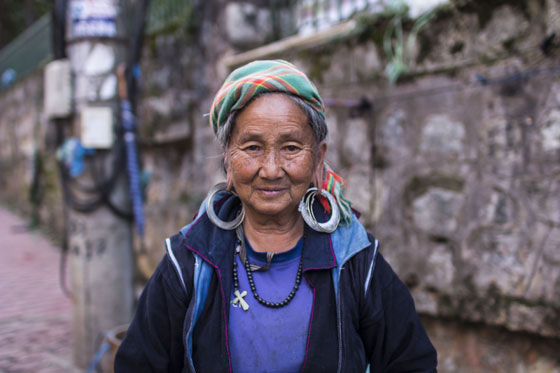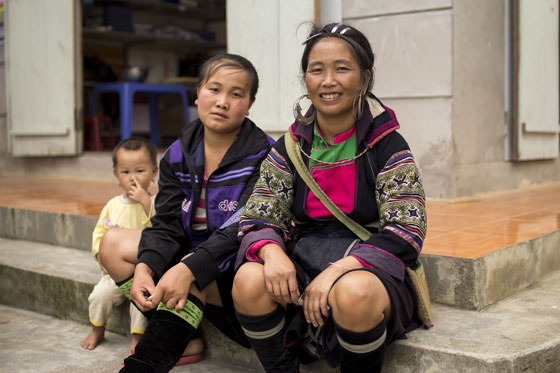 I saw these two women sitting on the curb, and decided to park my motorbike and join them. They spoke English, so we were able to communicate with relative ease. They explained that the building behind us was a hospital. The women were there for the husband of the woman on the right. She explained that her husband has unexplained nausea and stomach problems. She told me that the resources in her village were not good, so they came to the hospital hoping to find a solution. I explained that I was a Christian, and asked if I could pray for her husband. She said yes, and allowed me to pray. Afterwards, she explained that her parents and sister were Christians, but that her husband's family was Buddhist. "So maybe someday I will also be a Christian," she added. I asked her if I could share with her about my faith, and explained to her how I met Jesus. She listened closely, and agreed when I asked if I could explain a verse from the Bible with her. I planned to share The Bridge illustration using Romans 6:23 with her, but after I wrote the verse on the piece of paper, she told me that she couldn't read. I quickly improvised, drawing pictures instead of writing down key words to complete the illustration. At this point it became more difficult for her to understand, but I did my best to explain the basics of salvation. We chatted a little more afterwards, and then I told her it was time to keep going. Please pray that this woman's heart would continue to be open to the gospel, and that she would accept Jesus Christ as her Lord and Savior.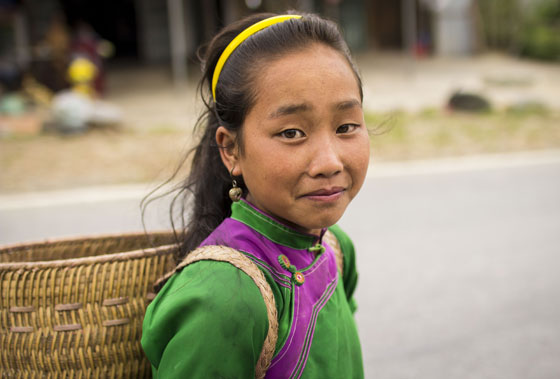 Further down the road, I saw a group of girls walking to the fields to work, at first they were afraid of having their pictures taken, but once I showed them the first photos, they were excited to have me take a few more. It's such a joy to capture their beauty and then share it with the subject.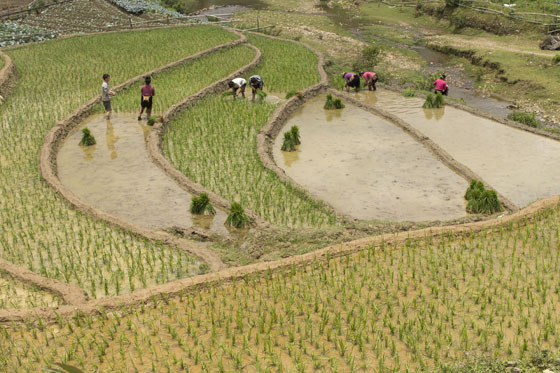 Families work together to transplant rice seedlings. In Asia, farmers first sow seeds in a nursery, and then transplant the seedlings into a flooded paddy. This method requires less seed and controls weeds, but is also incredibly labor-intensive.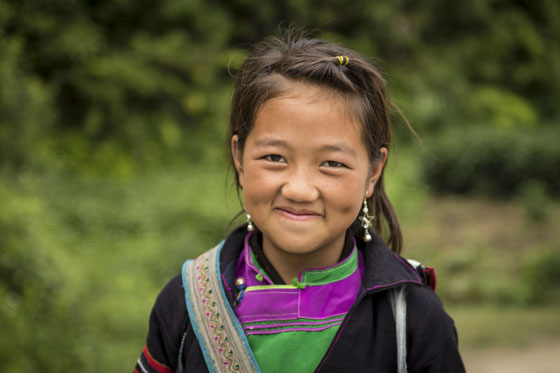 Further out from the city, I passes a small group of girls selling fruit. I didn't recognize most of the fruit, and therefore chose to buy a handful of plums. Not used to someone buying such a small quantity, the girls discussed with each other how much to charge. They held up one hand, and I assumed they wanted 50,000 vietnamese dong (about $2.25), but they took my notes and gave me change, and I realized they meant 5,000 (about $.25). After my purchase, I captured a few photos of their lovely smiles.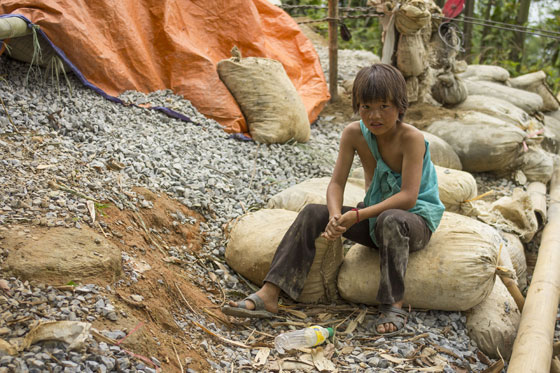 After turning off from the main highway and driving up a gravel road for a few kilometers, I came across this boy keeping watch of a cable line that ran across a valley. He seemed timid and a little sad, as if he had seen more than most children his age.
Next I came across of this little group picking grass between terraces for their buffalo waiting on top of the hill. Being familiar with how shy the children in the villages are, I decided just to park my bike, and sit and watch. Again, they were shy, but I began to sing and dance, and they watched me and laughed. No longer feeling so shy, they came up to get a closer look at me, and I broke out my plums to share with them. They had fun making silly faces for my camera, and the boys did their best to impress me with stunts of bravery and toughness.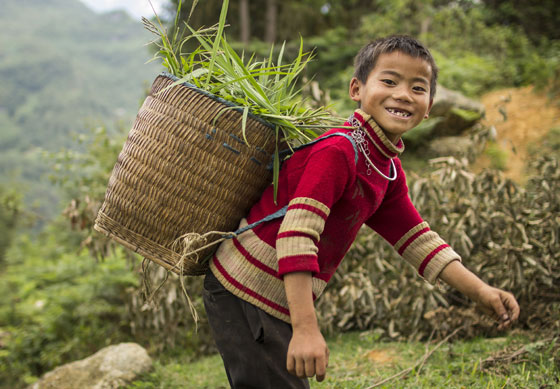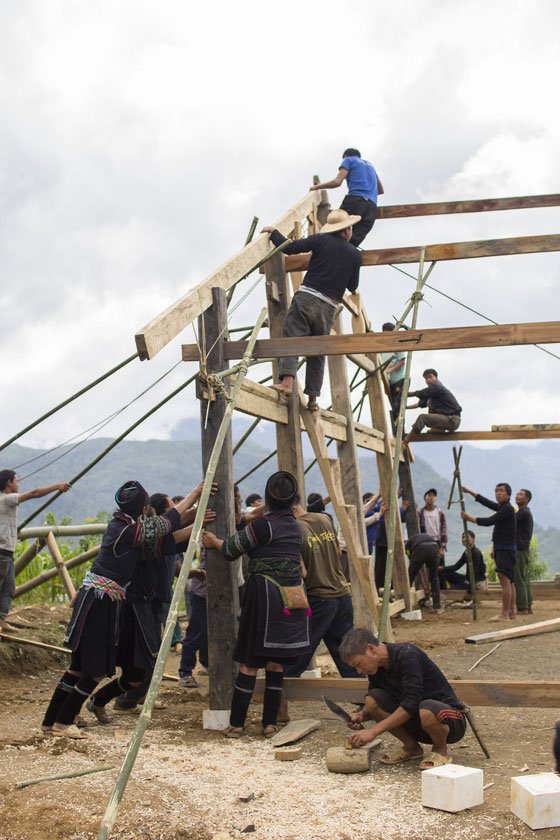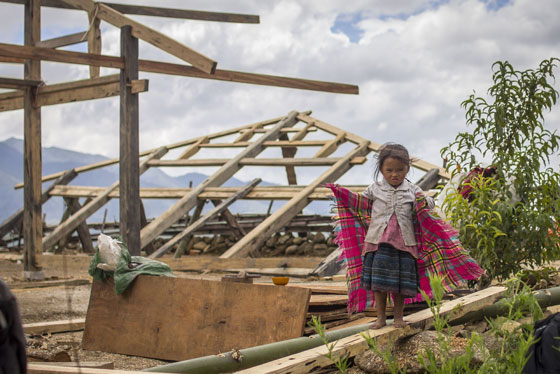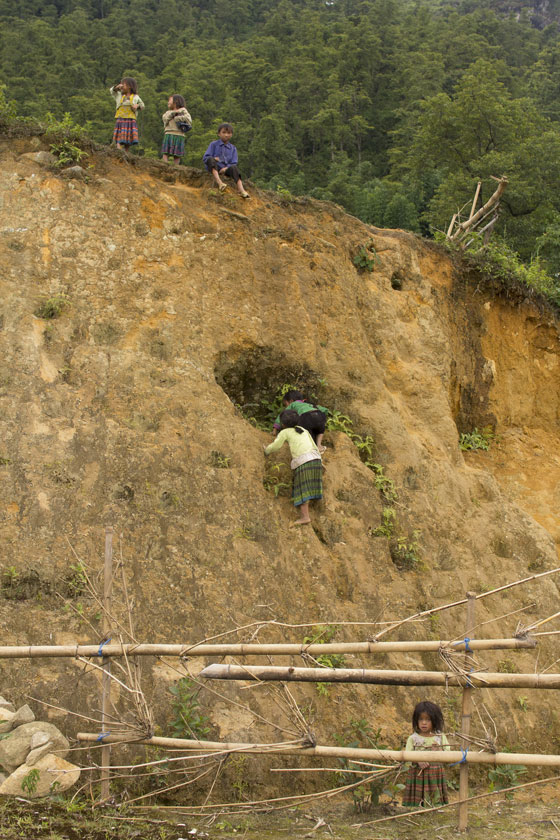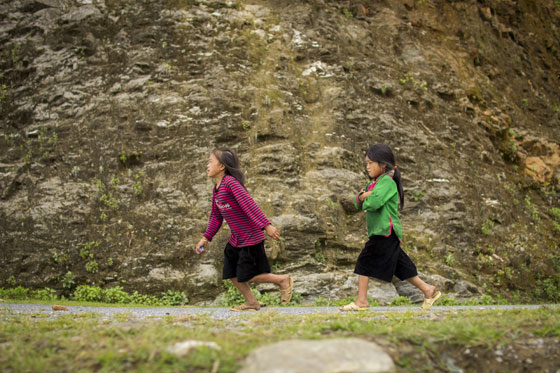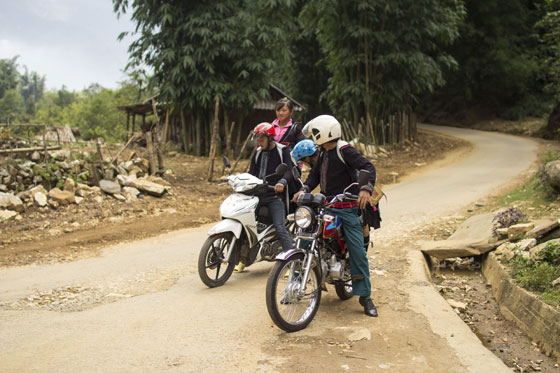 After a steady increase in elevation, I found myself along a downhill path with an incredible view of the mountains beside and valleys below. The clouds clung to the high passes, yet held back their rain. I turned off my motorbike, and let the slope of the road carry me down the mountain road that led to the back of downtown Sapa.
Official hashtag:  #rachelsjourney
View this gallery of pictures on Flickr at https://flickr.com/reachingvietnam
Keep up with all of the Rachel's Journey posts on reachingvietnam.com at http://bit.ly/rachelsjourney and through our social media channels of Instagram, Facebook and Twitter.