During my recent trip to Soc Trang, I have able to visit several Buddhist temples influenced by Khmer Krom culture. I had visited other Buddhist temples before, but I decided it was time to dig a little deeper. Specifically, I was curious how Buddhism mixed with Khmer Krom culture.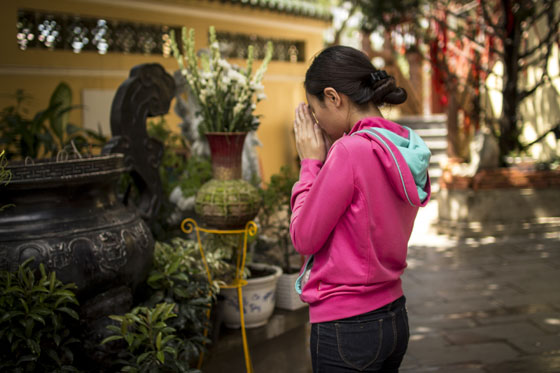 Theravada Buddhism is the official belief system of the Khmer Krom people. Roughly 95% of Khmer Krom have practiced this belief system from generation to generation for more than a thousand years.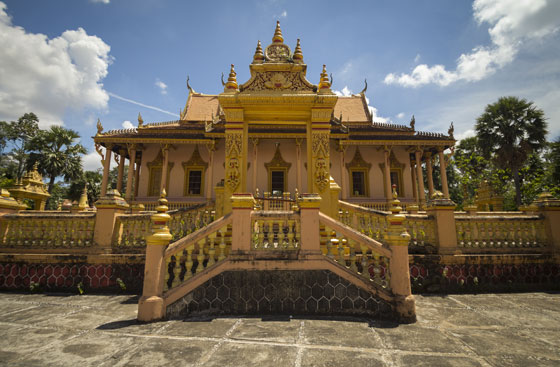 Because the Khmer Krom people of Vietnam originally came from the area that is now Cambodia, their temples are also built in the Khmer style native to Cambodia.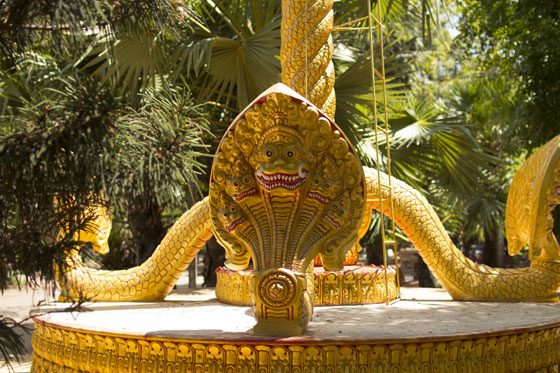 This five-headed snake is called a Naga. The idea of this serpent-like deity can be found in Buddhism as well as Hinduism legends. It is particularly significant in Khmer, Thai, and Laos cultures, as some believe that naga rule the Mekong River. In some places, the river is even worshiped on account of the naga, with festivals held to offer yearly sacrifices.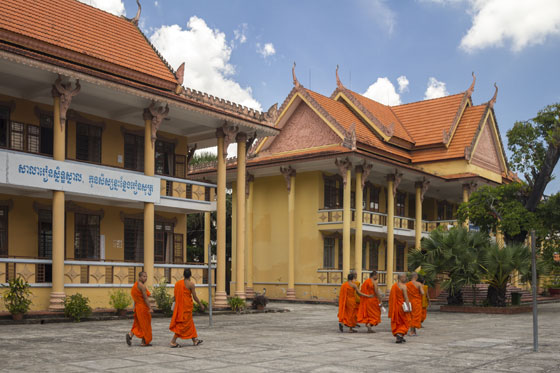 Temple complexes sometimes contain schools or housing for Buddhist monks. Here a group of students return to their rooms after attending classes.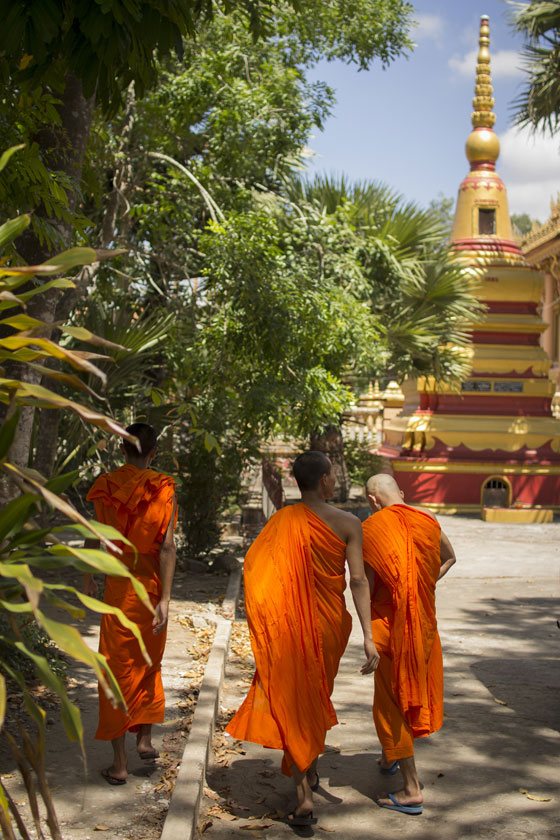 The goal of Buddhism is to reach enlightenment. Buddhists believe that It is only through a cycle of life, death, and rebirth that they can slowly pay the price for any immoral acts they have committed in their current and past lives. This cycle continues until they finally reach the final state: the place of nothingness known as enlightenment.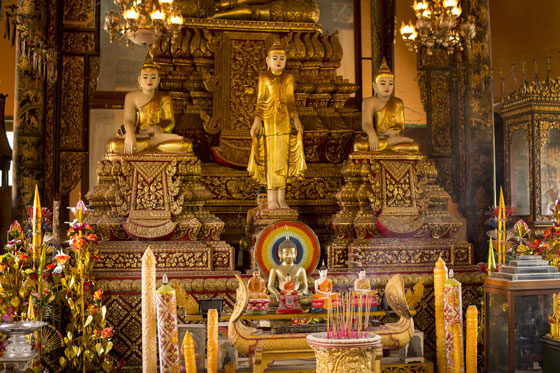 The main building at a temple is called the Buddha hall. Inside the hall, the wall opposite of the door is the altar. A statue of Buddha sits at the upper center of the altar, with smaller statues and incense filling the rest of the altar.
"Turn to me and be saved, all the ends of the earth! For I am God, and there is no other." Isaiah 45:22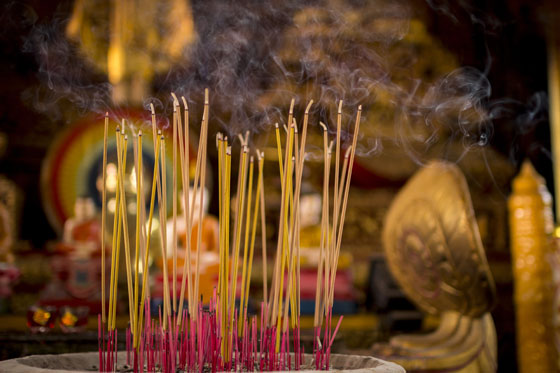 Many who visit the temple come to offer prayers. For Buddhists, burning incense is an important part of prayer.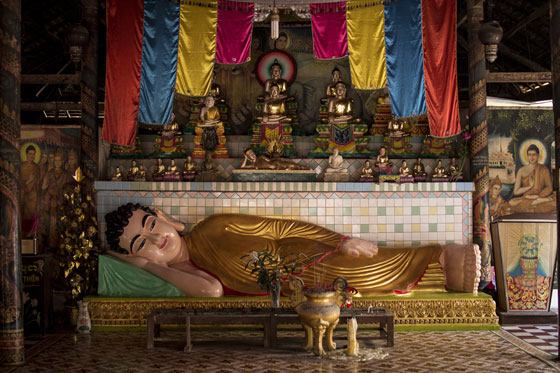 Each posture depicted in a statue of Buddha has a unique meaning. This statue depicts Buddha on his deathbed.
"Have you not known? Have you not heard? The LORD is the everlasting God, the Creator of the ends of the earth. He does not faint or grow weary; his understanding is unsearchable." -Isaiah 40:28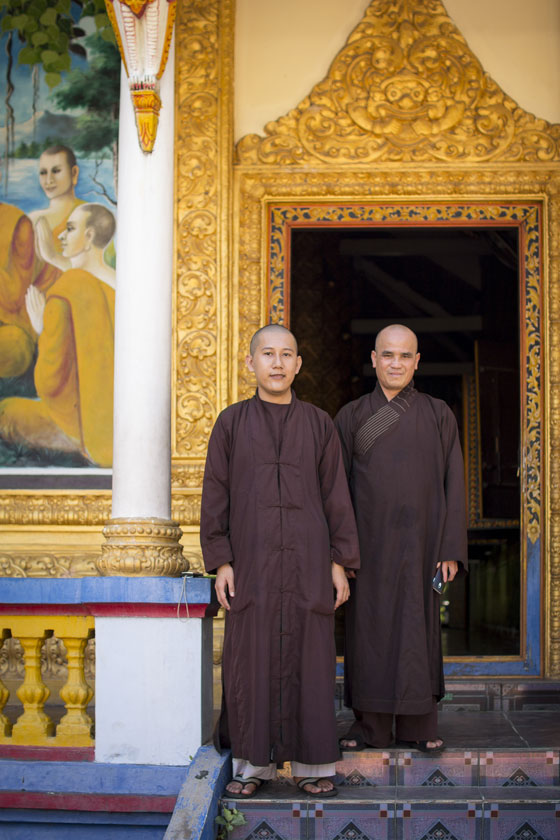 Visiting monks come to pay their respects. Most Buddhist monks of Khmer heritage wear orange robes. The brown robes that these Buddhists wear suggest that they may be visiting from another region such as China.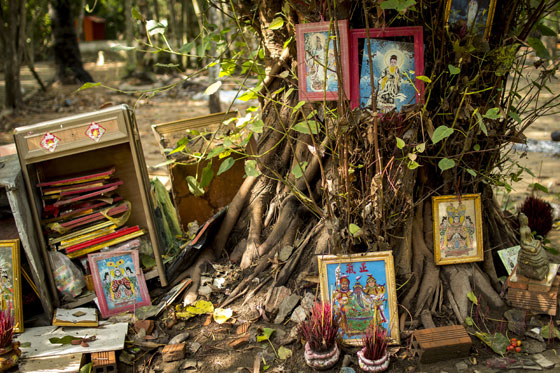 Not all altars are found within temple walls. It is also common to see incense sticks wedged between sidewalk cracks, family altars set up in homes, or religious icons displayed in unexpected places.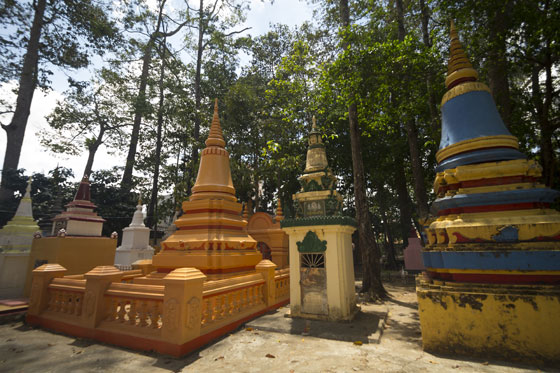 In addition to larger pagodas, many temples also house stupas. These smaller, heap-shaped structures hold various relics, usually the ashes of Buddhist monks. Groupings of stupas are sometimes referred to as pagoda forests.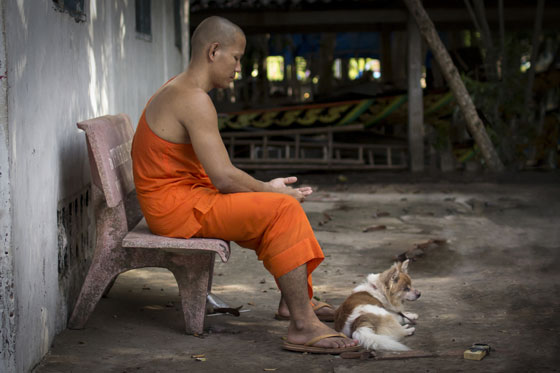 Buddhists spend their lives hoping that their good deeds will be enough to pay for their sins. Pray that God would reveal himself to the Khmer Krom people as the only hope of salvation.
Official hashtag:  #rachelsjourney
View this gallery of pictures on Flickr at https://flickr.com/reachingvietnam
Keep up with all of the Rachel's Journey posts on reachingvietnam.com at http://bit.ly/rachelsjourney and through our social media channels of Instagram, Facebook and Twitter.