The appeal of Vietnamese coffee continues to grow around the world. CNN has a nice article this week entitled, "Why the world is waking up to Vietnamese coffee" – check it out here. As the second largest exporter of coffee in the world Vietnamese coffee is definitely a force to be recognized.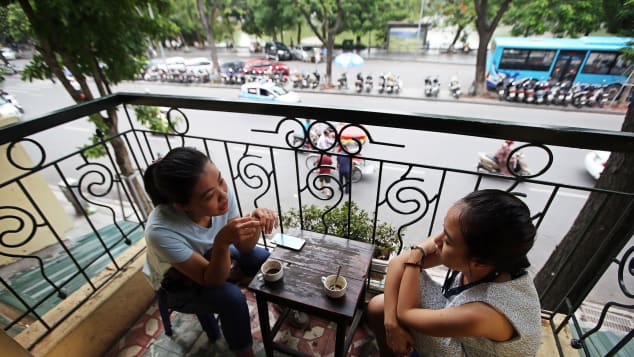 One of the nice pieces of CNN's article is this break down of some different varieties of coffee recipes found commonly in Viet Nam.
Salt coffee cà phê muối
This culinary trick, developed in the historic city of Hue, brings out the sweetness of coffee by adding salt whipped with fermented milk.
Egg coffee cà phê trứng
Invented in Hanoi, this dessert-like recipe adds a topping of egg yolks, frothed with condensed milk, to a coffee base.
Coconut coffee cà phê cốt dừa
Coffee is blended with coconut milk and ice to create a delicious shake.
Fruit coffee sinh tố cà phê
Coffee is combined with banana or avocado to produce a smoothie — get your fix of caffeine and vitamins in one tall glass.
Yoghurt coffee sữa chua cà phê
Black coffee is drizzled onto Vietnam's creamy yoghurt — another French legacy.